Quemahoning LLC
116 E. Englewood Ave.
New Castle, PA 16105

---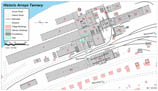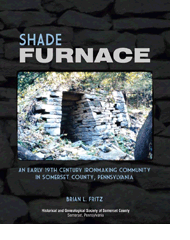 ---
Quemahoning
(Kwee-ma-hone-ing)
A Delaware Indian name meaning "pine tree lick"
Also the name of a creek
in Quemahoning Township, Somerset County, Pennsylvania.
---
© Quemahoning LLC 2016
Quemahoning LLC
Cultural Resource Management and Heritage Services

---
Quemahoning LLC assists private businesses, municipal governments, and government agencies in finding solutions to cultural resource management problems. We offer a wide range of heritages services including archaeological surveys, geomorphological studies of landforms and soils, and complex mapping of large-scale cultural sites. By employing precision field mapping technology and cutting edge mapping software we provide our clients with the concise information they need to make informed and cost effective decisions.

I would be happy to discuss your organization's cultural resource management needs.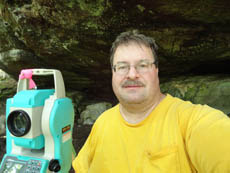 Brian L. Fritz
, M.S., RPA, GISP
Principal Investigator
724-714-8488, cell
724-654-2744, home
Brian@Quemahoning.com
Brian's Resume

Project Planning and Cultural Resources
Reduce Costs and Delays by Identifying Cultural Resources Early in Project Design
A difficult problem facing project managers is the uncertainty surrounding regulatory clearance for archaeological sites. Unexpected discovery of archaeological sites can result in project delays and unanticipated costs. Often the ultimate cost and length of delay is not known until all archaeological sites within a project area are identified and evaluated through archaeological testing. These unknowns can make it difficult to stay within project budgets and meet project deadlines.
By consulting with an archaeologist early in the project design phase, potential pitfalls may be averted. If archaeological sites are known to exist, or if there is a high probability that archaeological sites may be present within your project area, it may be possible to modify the project design in ways that minimize the cost and time required to gain regulatory clearance. Identifying archaeological sites before acquiring property, right-of-ways, and permits may save time and money.